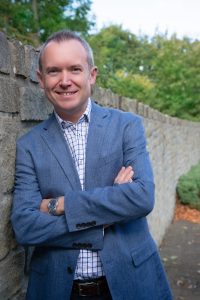 Accounting and tax compliance obligations are unavoidable. And professional advice, whilst often necessary, is ultimately a discretionary cost. We recognise the importance of value for money from these services, and have designed our team to maximise the quality of service, whilst keeping costs lean and passing this efficiency on to our clients. Quality – rather than price – is our focus. We don't deliver cheap accountancy services – we deliver excellent services as affordably as possible.
We are a small team of talented and down-to-earth professionals, led by highly experienced ex Big-4 Chartered Accountants. And because we are small, there's an awareness of all clients throughout the team, so they are always able to speak to someone with whom they're familiar.
Our practice was founded on the core philosophy that it should be possible to access experience and expertise to rival much bigger firms without the fees often associated with a larger firm, and without having to compromise on quality of service. Indeed, we believe that this blend of calibre, accessibility and flexibility to respond quickly to clients' needs positions us to deliver an almost unique combination of outstanding service and value for money.
The small print:
Frost Wiltshire LLP is a limited liability partnership registered in England and Wales.  Its registered number is OC371180 and its registered office is Brick House, 21 Horse Street, Chipping Sodbury, Bristol BS37 6DA.
Professional indemnity insurance is provided by HCC International Insurance Company PLC, Fitzwilliam House, 10 St Mary Axe, London EC3A 8BF.  Jurisdiction: worldwide excluding USA and Canada.
Other matters required to be addressed under the Provision of Services Regulations 2009 are dealt with in the engagement letters agreed between the firm and its clients.
We are registered to carry on audit work in the UK by the Institute of Chartered Accountants in England and Wales. Details about our audit registration can be viewed at www.auditregister.org.uk under reference number C003110710.